"Essentially, we weaponised the fanbase of the film," says Dave Shear of UK distributor Shear Entertainment, discussing the marketing strategy behind the release of teen drama and surprise hit After We Collided.
The film has grossed £3.6m in the UK and Ireland to date. It is the second-highest-grossing new release after Warner Bros' Tenet since UK and Ireland's cinemas reopened and has taken more than the combined total across all new releases for any other distributor, apart from Warner Bros.
Directed by Roger Kumble, After We Collided is the second in the series of film adaptations of young adult books by US author Anna Todd about the relationship between two college students, played by Josephine Langford and Hero Fiennes Tiffin.
After, the first in the series, did not receive a cinema release in the UK and Ireland, instead going on Netflix in July 2019. However, its $70m worldwide gross – including $10.5m in the US, $9.2m in Germany, and $3.3m in Spain - prompted talk of a theatrical run for the follow-up in the UK.
Jonathan Deckter, president and COO of the US' Voltage Pictures which is handling world sales on the After series, first contacted Shear about the film over a year ago. "Dave and I have been good buds for 15 years," Deckter explains.
"My favourite part is that it's always just me and JD [Deckter]" adds Shear. "One of us will come up with an idea, and we'll just put it into action immediately. That's a really exciting way of working."
Then the pandemic struck. When territories worldwide eventually began to reopen, Deckter got in touch with Shear about the UK-Ireland rights. Shear pushed for as early as possible a release date, securing a Wednesday September 2 launch that matched the earliest debuts in other territories.
Social strategy
The pair replicated their marketing strategy from documentary Justin Bieber's Believe when Deckter was at IM Global, which grossed £321,418 ($415,671) through Shear in 2013 – their highest-grossing collaboration to date. Dedicated Facebook, Instagram, and Twitter accounts for the film have amassed a combined 4.2m followers, targeting the film's core demographic of women aged 14-29.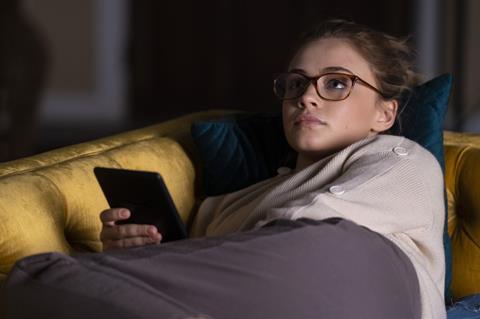 "We got them to tweet at the cinemas in order to show that there was massive demand," Shear explains.
The initial push was aimed at the 21 venues of Showcase Cinemas which received 2,000 tweets in two hours, according to Shear. "They were immediately on the phones saying, 'OK guys, we get it. Let's play this film from September 2.'"
"As soon as they put a show on sale, it would sell out within five minutes," he adds. "So they'd put another show on sale. We ended up selling out pretty much every show that opening weekend."
Including the Wednesday and Thursday previews, After We Collided grossed £254,771 on opening from just 40 locations in the UK and Ireland. Its £4,366 location average was the second-highest since cinemas reopened – again, behind only Tenet.
"As soon as the figures were published on the Monday we had calls from the big three to say 'we want to get this in'," says Shear. With Deckter's agreement – "let's go as wide as we can" - he expanded from 40 sites to 387.
"There was nothing else in the market competing for our audience," Shear notes. "Tenet is not for a classic teen audience, it's not a classic date movie, whereas After We Collided most certainly is."
Even then, exhibitors "didn't quite realise the power of this film, and how many fans were out there," suggests Shear. "Tenet was playing on three times as many shows at most of the cinemas we were opening in. If we were playing four shows, Tenet would have 12."
The second weekend brought a 152% increase, £443,328 weekend takings, and a £1,150 location average (few titles have crossed the £1,000 mark at any point since March). "That's when the cinemas realised it was worth putting on multiple screens and making sure there was a show every hour, which is the way they'd usually treat a blockbuster," says Shear.
These numbers are all the more remarkable in the context of After We Collided's UK-Ireland marketing spend: zero, say Shear and Deckter. "100% pure unpaid social through our social channels," Deckter elaborates.
"It's unprecedented for a film to be released with zero spend outside of the delivery costs and do this level of box office – or any level of box office," claims Shear.
"Anything is possible"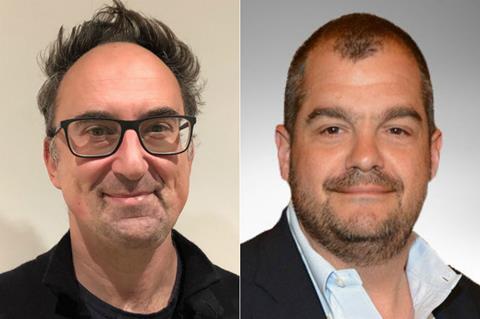 Shear is a UK distribution veteran and has worked for companies including Revolver Entertainment, The Works UK Distribution, and ContentFilm. He launched his own firm in 2013, which has since released titles including 2017's Max 2: White House Hero(£122,578 total gross) and Venice 2016 title The Journey (£78,285); and has acted as consultant for Curzon on films including 45 Years and Parasite, and Lorton Entertainment on Supersonic and the upcoming The Three Kings.
Deckter says he was more involved in the release of After We Collided than on previous collaborations with Shear. It was his idea to resurrect the social campaign, and he also advocated limiting supply in the first week, to demonstrate the demand for the film. "He believed it could work from the start and brainwashed me into believing the same!" says Shear.
He believes there is a teen audience ready and willing to go to the cinema, mid-pandemic, for the right film. "The titles being released are perhaps not aimed at an audience that are wanting to go to the cinema at the moment," he suggests.
"In this pandemic, anything is possible if you're smart, creative – and blessing be to the movie gods," adds Deckter. "Anything that has a fanbase like After has a shot – movies with any content that has a pre-educated audience."
The film's success has been replicated in other European territories: to date, it has grossed $8.5m in Germany through Constantin Film; $3.7m in Russia through Volga; and $3.6m in Spain through Sun/Diamond. It will be released in the US on October 23 through Open Road Films.
Voltage and Shear are now collaborating on horror Follow Me (titled No Escape in the US), alongside UK-based distributor The Movie Partnership. Directed by Will Wernick, whose credits include 2017's Escape Room, it stars Holland Roden and Keegan Allen in the story of a social media celebrity whose surprise birthday adventure gets out of control.
A UK-Ireland release date is not yet set for the title, but the social strategy is already in place (Allen has 6.7m Instagram followers; Roden 5m). Deckter: "We've activated them in other territories and we're going to activate them in the UK."
Meanwhile, the After… story continues: filming began on parts three and four earlier this month in Bulgaria, with new cast including Stephen Moyer, Mira Sorvino, and Screen Star of Tomorrow 2019 Chance Perdomo.
Will the "good buds" team up again for these next two instalments? Deckter says they "haven't worked it out but I'm sure we will."
"I'm hoping that's JD's Christmas present for me," smiles Shear.