Voltage acquires Paul Schrader's The Canyons
EXCLUSIVE: Voltage Pictures has acquired international rights to Paul Schrader's much-publicised crowd funded thriller The Canyons starring Lindsay Lohan. IFC will distribute in the US in early summer.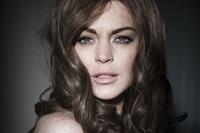 Nicolas Chartier and the team will commence sales in Cannes on the contemporary LA noir based on a screenplay by Bret Easton Ellis about the dangers of sexual obsession and ambition.
The Canyons shot on location in Los Angeles and the cast includes Gus Van Sant and porn star James Deen.
Braxton Pope produced and led financing efforts on the project, organsing the crowdfunding initiative and staging online casting sessions.
Voltage's Croisette slate includes Words And Pictures starring Clive Owen and Juliette Binoche as well as Dallas Buyers Club starring Matthew McConaughey, Jennifer Garner, Jared Leto and Steve Zahn.